Desirable Qualities
Who want to improve themselves on Internet and Operation Systems,
Will work hard with many server software working on Internet, protocol and developing media,
Want to be one of the first employees of a company which has global goals,
Are Self-Motivated and take solution oriented actions after that,
Determine their own working pattern, Organize themselves,
Feel free to use the right tool for right operation when necessary,
Want to work in the media of Windows or Linux software developing,
Can get in the mode of Front-End and Back-End developer when necessary and even DevOps Mode (DevOps is our favorite, Full-Stack is dearest.)
Can read and revise a code written before when necessary,
Aim at always better coding, are pragmatist,
Are interested in the methodology of Scrum software developing,
Are knowledgeable about Secure Software Developing (SDL),
Have ideas about TDD,
Signed the manifest of Softwarecraftsmanship,
Would Be Great
Who worked for a Web Hosting company or ISP,
Don't think of doing military service in short term or has already done (for male candidates),
Don't smoke,
Can speak English (not a must)
Have an open source project or took part in one,
Share what he/she knows on his/her blog,
Use Social Media,
Have communicative competence,
Reside close to office (at least a reasonable distance)
Used Technology and Frameworks
C#, Go Lang, Nhibernate, FluentHibernate, MVC 3, Razor View Engine, WCF, IIS, Apache, Foundation Zurb, Mono 3.2, Jquery, Visual Studio 2013, .Net 4.5, MEF, Windows Server 2008, Windows Server 2012, Centos 6.6, SQLite, MySQL, SQL Server , Git Source Control, Web API
We Use Git Source Control
We don't write codes without eliminating the Bug Fixes.
We document every problem.
We want you to write a simple code in the course of interview.
We have a bug monitoring system.
We have a quiet working environment.
We monitor the scrum flow.
Weapon to Be Given
HP Pro 3.500, i5 CPU, 16GB Ram, Philips 23'inc LED Monitor, Ergonomic Table, Chair, The requested keyboard-mouse set, 25 mb Internet connection
Working Environment
İstanbul Üniversitesi Avcılar Kampüsü Teknokent Binası Z19
Foursquare: http://4sq.com/11o6Phn
Easy transportation by metrobus (Avcılar Campus Station)
We mainly play PES 2013 and Mortal Kombat on Xbox.
We strive for reaching 20 on the pull-up bar.
Everyone prepare their tea and coffee. (If you are defeated on PES, you are welcomed to prepare coffee for everyone)
We make a work distribution and clean the floor from time to time.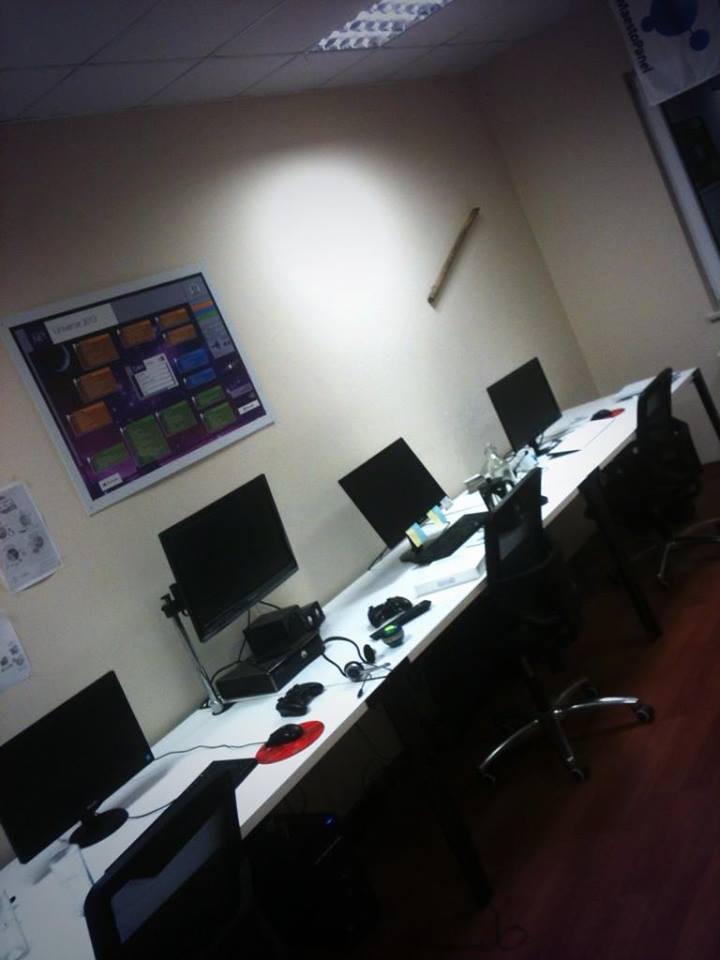 Acquisitions
Salary determined according to the request and competence of the candidate, SSI, Food, Travel allowance, Limitless coffee, Limitless snack, Conference, Book and Access to requested publishes.
Application Form
1) In the string below, find the pattern having successively ''upper case, lower case, upper case, lower case, any figure, lower case, upper case and finally a character which is not alphanumeric''.

    MIIDvzCCAqegAwI/BAgIBADANBgkqhkiG*9w0BAQUFADB6MQswCQYDVQQGEwJU?Uj
    MA0GA1UECAwGRG+VuZW1lMQ8wDQYDVQQHDAZEZWVtZSAxDTALBgNVBAoMBERlbWUx
    DTALBg#NVBAsMBERlbWUxDTALBgNVBA#MMBGRlbWUxHDAaBgkqhkiG9w0BCQEWDWF
    EKAoIBAQDh4WUcShSb3tR#A1UECAwGRGVuZW1lMQ8wKLa3Qsf0ZZ#J1VgdTiMA0GC
    cHNAbWFpb!GMub20+wHhcNMT/UwMTIxMDAzMjIxWhcNMTYwMTIxMDAzMjIxWjB6MQ
    CQYDVQQGEwJUUjEPMA0GA1UECAwGRGVuZW1#lMQ8wDQYDVQQHDAZEZWVtZS*AxDTA
    BgNVBAoMBERlbWUxDTALBgNV/BAsMBERlbWUxDTALBgNVBAMMBGRlbWUxHDAaBgkq
    hkiG-9w0BCQEW#DWFzc%HNAbWFpbGM+ub20wggEiMA0GCSqGSIb3DQEBAQUAA4IBD
    ggEKAoIBAQDh4WUckkqIB4oKWRKxo6yG/5R3Qsf0ZZJ1Vgd!Tz0m4t2zjAWexttc/
    zBkhSurvgPMAo/odwjHezhOPVeNW5vz?INa7kTcXbT4FsE#+ORFL14HPF1BiqRI6q
2) Send the password you found out with the X-Job HTTP header via PUT.
3) If the password is true, you will get access to the address of application form.